Genie


Genie is one of America's best known and trusted consumer brand names. The company has an illustrious history that underscores its commitment to innovation. Millions of our product units are in use today throughout North America. Dependability, high quality and nationwide service are just a few reasons to choose a Genie branded garage door opener.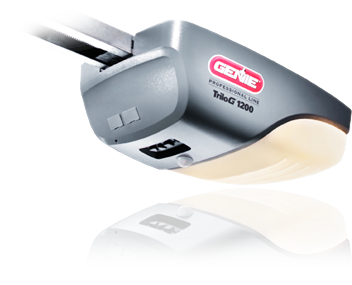 Genie manufactures remote-controlled garage door opening systems and accessories for multiple distribution channels. The openers include advanced features such as a 140 volt DC motor, Intellicode remote access security system that automatically changes the security code to one of billions of combinations each time the transmitter is activated, as well as the Safe-T-Beam infrared system that senses objects in the door's path to prevent entrapment.
Genie's customer support of homeowners, along with dealers and retailers, is the industry best, and is one of the main reasons why Genie is so well recognized in the homeowner market.