Hörmann

Hörmann is one of the world's leading door manufacturers and a global leader in today's building components industry. The family's name has become synonymous to brand quality products covering a wide range of doors in residential and commercial applications. Constant innovation, quality assurance and close proximity to customers are the keys to the company's permanent growth and lasting success. Operated by the third and fourth generation, the grandson and great grandsons of the company's founder, Hörmann currently serves customers in more than 30 countries with a multitude of quality products.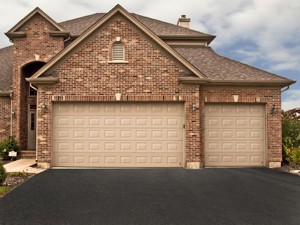 The Hörmann range of residential and commercial doors along with the openers are specially designed and developed to meet the requirements of the North American market. And we do it without compromising the Hörmann standard for quality and design offering superior protection and safety.
Your garage door is the largest single opening in your home and it is used more often than any other doors or entries. Its durability is tested every day when you open and close your garage door.
At Hörmann, we understand how important it is to keep your most valued possessions from damages caused by nature and constant use. We are constantly pushing our knowledge and experience to provide a safe, secure, energy efficient and convenient access to your home. No matter which design suits your needs, you will never compromise on quality and safety with a Hörmann door.